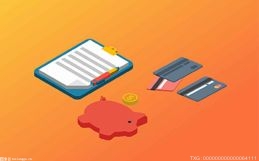 (资料图)
The Strong Nation Transport App
BEIJING, January 19 (TMTPOST) – China's Department of Transport on Thursday dismissed the report on the impending launch of Strong Nation Transport app, a state-owned ride hailing app, as false, according to Jiemian, an official news website based in Shanghai.
The planned launch of the app was first reported on Wednesday by Beijing Daily, a newspaper directly supervised by the Being Municipal Commission of the Communist Party of China (CPC). The newspaper reported that the app was jointly developed by the Strong Nation app, which is widely used by the members of the CPC, and the department of transport.
As the report is going viral on social media, Beijing Daily has deleted the report, which sent many Chinese businessmen wondering what if the business report is true.
According to the Beijing Daily report, China's first state-owned ride-hailing app will reportedly provide services in ride-sharing, river cargo freight and air travel. On the homepage of the app, which is reportedly being tested now, there are six service categories, including "ride-sharing", "cargo","highway" "railroads", "river freight" and "air travel." It also offers supporting services such as maintenance, repairs, insurance, and gas station discount cards.
For the ride-hailing services, the app has two options: "car-hailing" and "getting a ride for the elderly." After a user enters a destination, they can book a ride, get a passenger or make a payment. With the "getting a ride for the elderly" choice, a user can make a phone call for a ride, which is elderly-friendly.
Beijing Daily also reported that the app will be connected to WeChat and Alipay, China"s most pupular social media and online payment apps, to acquire users. The app has partnered with over a dozen of transportation companies with a large fleet of cars and many drivers. Once the app gets online, it will have access to over 90% of the transportation capacity in the market.
Many businessmen see the Strong Nation Transport app report as a signal for increasing ingredients of a planned economy in China. Also on Wednesday, Chinese Vice Premier Liu He said in the Davos World Economic Forum that China will not shift to the planned economy.
The People's Daily launched a state-owned search engine a few years ago, but failed in terms of business operations.